The final stretch . . . . . . . . . .

FINISH STRONG!!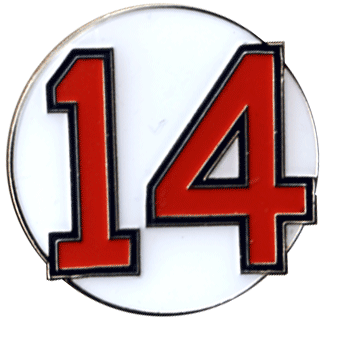 days left in the school year
(not counting week-ends or holidays/days off)

---
Congratulations to the Cedar Creek Middle School Quiz Bowl Team for winning the Quiz Bowl competition! Bunn Middle, Terrell Lane Middle, and Cedar Creek Middle competed in a battle of the minds, with Cedar Creek defeating Terrell Lane in the championship round. Way to go Jaguars!

---
A HUGE thank you to Mrs. Potter and all the parents that helped set-up/run/clean-up the Spring Formal!! It was a huge success and all of the students had a great time! Way to go PTSA!
---
Please click
here
for the list of accelerated reader books.
---
Congratulations to the Boys Track Team for winning the MAC-9 Conference Championship!


Congratulations to the Girls Track Team for winning the MAC-9 Conference Championship!
UPCOMING EVENTS
Friday, May 17th
- PROGRESS REPORTS SENT HOME! These are the last progress reports before the official report cards!!

Tuesday, Wednesday, Thursday (5/21, 5/22, 5/23)
- MSL Exams for Science and Social Studies
Monday, May 27th
- NO SCHOOL! Memorial Day
Thursday, May 30th
-
Athletic Awards Banquet
. The banquet will recognize individual athletes from the fall and winter seasons, and all athletes from the spring sports. The event starts at 6:30 pm in the cafeteria/auditorium area.
Tuesday, Wednesday, Thursday (6/4, 6/5, 6/6)
- E.O.G. Tests
Monday, June 10th
- LAST DAY OF SCHOOL! EARLY RELEASE DAY!! Students will be dismissed at 12:15 pm!
---
THE 2012 - 2013 CCMS HANDBOOK
Please make sure to read your copy of the handbook. If you you did not receive one, you may also download a digital copy here.
---
positive
behavior
intervention support
The Four Paws
Respect

Kindness

Safety

Responsibility
These positive behaviors are rewarded each day here at CCMS with PBIS tickets. We want students to be recognized for the positive things they contribute to our school community! Remember the motto: Just be Responsible, Always be Respectful, Got to be Kind, and Safety is essential.